About Jeremy
---
Strong community advocate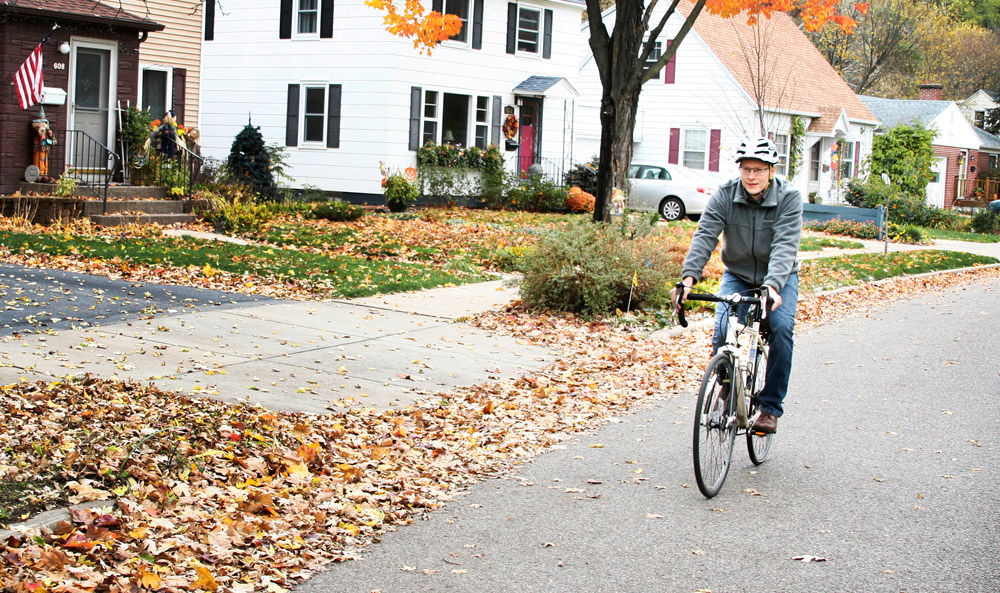 I was born in Minneapolis but grew up in Stillwater, Minnesota, where I gained an appreciation for history and conservation of natural resources, living just blocks from the historic downtown and the Saint Croix River.
I moved to Eau Claire in 2000 to attend UW-Eau Claire, where I became active on and off campus in important community development issues, including downtown revitalization and expanding our bike trails. I currently live in the Third Ward in my home of 11 years, but have also lived in the Historic Randall Park Neighborhood, the Eastside Hill, and in the dorms of UW-Eau Claire. I'm passionate about hiking and biking, environmental stewardship, local history, photography, and live music.
Current Engagements
Consultant, Independent contractor for National Wildlife Federation and Clean Wisconsin, with focus on clean energy and climate policy
Eau Claire City Council, District 3 representative
City of Eau Claire Plan Commission, City Council representative
Eau Claire Transit Commission, City Council representative
Putnam Park Commission, City Council representative
Bike Chippewa Valley, Board President
Chippewa Valley Transit Alliance, Board Treasurer
Past Experience
Chippewa Valley Montessori Charter School, Governance Board (2017-2020)
Chippewa Valley Museum, Full-time Communications Specialist (2016-2017)
Wisconsin Bicycle Federation, Northwest Ambassador (2015-2016)
City of Eau Claire, Committee on the Update of the Comprehensive Plan (2014-2015)
UW-Stout, Coordinator of Community Outreach and Civic Engagement (2010-2011)
UW-La Crosse, Master's Degree in Education (2010)
Downtown Eau Claire, Inc., Board of Directors (2007-2008)
Third Ward Neighborhood Association, Steering Committee (2006-2008)
UW-Eau Claire Center for Service-Learning, AmeriCorps VISTA (2006-2008)
UW-Eau Claire, Bachelor's Degree in History (2005)
UW-Eau Claire Student Senate, Off-campus Senator (2005)
The Flip Side magazine, Co-Founder (2003)
Blugold Athlete, Cross Country (2000)
Recognition
2016 - Sustainable Eau Claire Award for Transportation Innovations from The City of Eau Claire.
2013 - Volunteer of the Year for the Wisconsin Bicycle Federation.
2011 - Wildflower Award from Wisconsin's John Muir Chapter of the Sierra Club.
2008 - Earth Green Award from the Chippewa Valley Sierra Club.
2007 - Governor's Service Award from former Governor Jim Doyle for my work right out of college on literacy, food security, and transportation as an AmeriCorps VISTA based at the University of Wisconsin-Eau Claire's Center for Service-Learning.